In order to maintain strength in the era of power competition, China's military base in Southeast Asia is inevitable, according to Nikkei Asian Review.
---
The great power competition in the Asia-Pacific region has shifted its focus from military firepower to infrastructure and investment, fueled by China's Belt and Road initiative and strategy. Free, open Indian-Pacific Ocean led by the US and Japan. However, traditional security concerns are still more important than ever, in some cases determining the deployment of projects and military operations.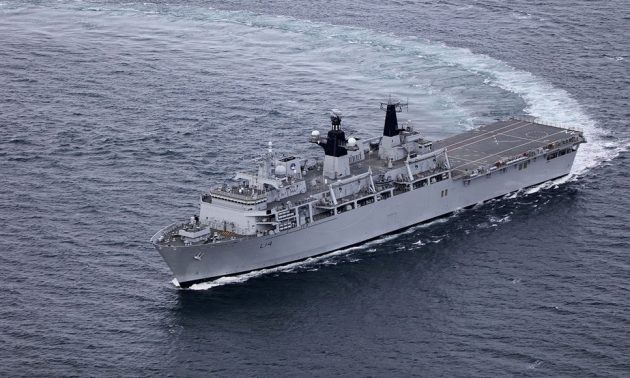 According to statistics from the Stockholm International Peace Research Institute (SIPRI, based in Switzerland), the US remains the world's leading military power – spending $648.8 billion in 2018 for defense budgets, compared with $250 billion of China. However, Beijing is making efforts to turn the Chinese military (PLA) from a large but inefficient and poorly equipped force into a modern military force.
China is testing the first locally built aircraft carrier, and another is being developed. Beijing has made great strides in the areas of emerging war weapons – including artificial intelligence (AI) and network security.
This Asian power has caused an international outcry over the construction of illegal military facilities on small islands and coral reefs in the South China Sea. But according to the Nikkei Asian Review, there is another controversial aspect of China's global expansion that, sooner or later, Beijing will need overseas military facilities, in addition to the only existing base in Djibouti – the country in the Horn of Africa.
Indeed, a number of projects under the China Road-Belt initiative, from Myanmar and Cambodia to Pakistan and Sri Lanka, have caused speculation about China's military use potential.
The US has warned that any move by China to establish a military base in Southeast Asia will threaten regional stability, however, some Asian officials say the prospect is not. inevitable.
"It is only a matter of time. China may eventually have a military base in Cambodia, but I'm not too excited about it. The US has increased its use of significant facilities in Singapore, is beginning to reuse some of its old bases in the Philippines, Thailand, and occasionally uses Malaysian facilities. I think the US will eventually use Indonesian facilities in some way", said Bilahari Kausikan, President of the Middle East Institute in Singapore – the former permanent secretary of the Foreign Ministry.
Southeast Asia has witnessed a strong explosion in defense spending, with at least 5 out of 10 ASEAN countries having bought or are in the process of buying submarines, steadily upgrading their overall combat capabilities. After a sharp increase since 2004, Southeast Asian military spending stalled in 2017, with a 0.6% decline in the region between 2017 and 2018, according to the International Institute for Strategic Studies (IISS). based in the UK.
At the commercial level, China's arms sales in Asia, as well as Russia, are seen as another threat to US interests, even though they are only about 11% of total revenue. America in 2018. US companies earned $ 9.4 billion in direct trade revenue from the sale of defense goods and services in the Indian-Pacific region by 2018, according to data. Official US data. Like Russia, China is also willing to penetrate sensitive markets out of bounds for Western producers.