The new carrier HMS Queen Elizabeth will be deployed by the British Navy to the South  Sea in the near future to challenge China's illegal claims here.
---
According to The Times, British Defense Secretary Gavin Williamson will announce on February 11 that the country is ready to use hard power to protect the country's interests.
It is expected that Mr. Williamson also issued a warning with the content that Russia and China are the two countries that are blurring the line between peace and war, claiming that he must stand up to "against those who despise international law"- a principle that can make us to intervene.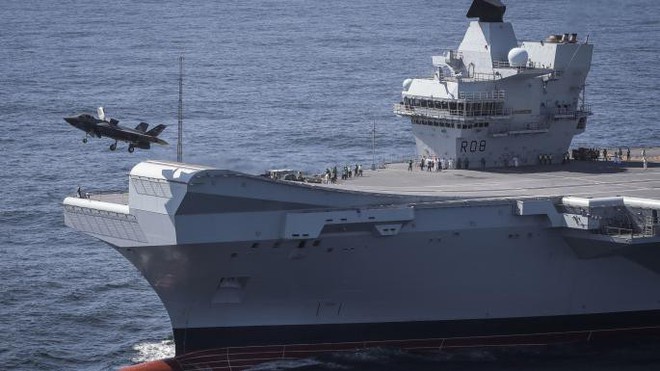 The head of the UK Ministry of Defense will also announce a detailed plan for the global voyage of the aircraft carrier HMS Queen Elizabeth, along with two F-35 multitasking stealth fighter squadrons.
As Britain's largest warship, HMS Queen Elizabeth will be deployed by London to the Middle East, Mediterranean and Pacific – the area where the Royal Navy has tried to avoid a clash with China last year.
In the summer of 2018, Beijing accused London of provocative action after the Royal Navy warship HMS Albion moved near the Paracel Islands. At that time, China responded by setting up a frigate with two helicopters to stop the HMS Albion but was unable to fulfill this intention and the British warship continued to sail as planned.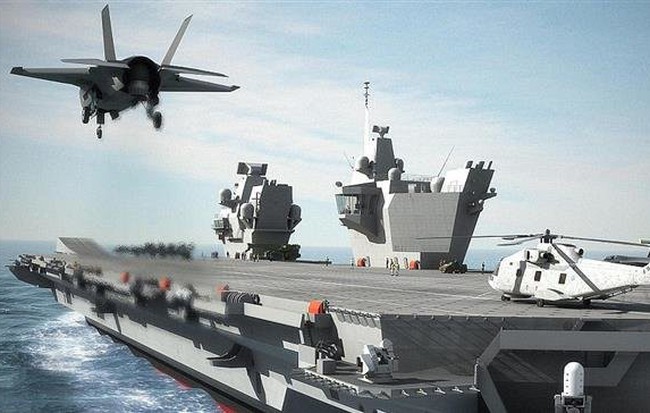 The South Sea is the busiest commercial transport route in the world. In 2017, Boris Johnson, then Secretary of State, issued a message saying that the aircraft carrier HMS Queen Elizabeth would be used for "free navigation" campaigns at sea.
Defense Minister Gavin Williamson has also hinted that Britain plans to expand its international presence in the Asia-Pacific and Caribbean regions.
"We must be prepared to show our determination: The aggression will cost dearly", Williamson said firmly in a speech at the British Royal Defense and Security Research Institute (RUSI) in Westminster.