Multiply the spring session of the two institutions, in Washington, yesterday, April 11, 2019, the International Monetary Fund (IMF) and the World Bank (WB) warned: China is increasingly let poor countries borrow more and more.
---
Therefore, the lending should be done in a transparent manner, and do not push the debt into a situation where debt is piling up and cannot be paid.
Speaking at a news conference, the new American chairman of the World Bank David Malpass reiterated that loans contributed to developing economies, but he warned immediately: "If lending is not carried out If transparency does not yield convincing results (in terms of a nation's development), debt can be a significant burden for the economy".
According to the French news agency AFP, in general, the two leading financial institutions of the world have called on Beijing to be more transparent about the size of the credits, as well as the conditions for lending.
Chinese funding is mainly used for infrastructure construction, resource exploitation such as coal, in industries such as telecommunications and transportation. In poor countries, such lending programs are in theory to boost exports to increase income.
But, according to AFP, the more Chinese loans are, the greater the criticism, especially on the way Beijing lends. China, for example, has been criticized for encouraging African countries to borrow, while the smallest countries on the continent have recently reduced their debt burden.
The President of the World Bank warned that; "There are up to 17 African countries in a state of high debt risk, and the number of countries in this area is increasing with new loan contracts not being more and more transparent". A clear example of the lack of transparency is the case of Mozambique Africa, for example, that is caught in the reputation of over $2 billion of Chinese debt that its people are unaware of.
For its part, the European Union is also concerned about China pumping credit, with low interest rates, into Europe, for example in the Balkan region. In Montenegro, for example, public debt soared to 70% of GDP, after it borrowed more than 800 million euros from a Chinese bank to build a mountain highway. China currently lends money to many developing countries, in an effort to shape their "Belt, Road" plan, specifically targeting resource-rich nations.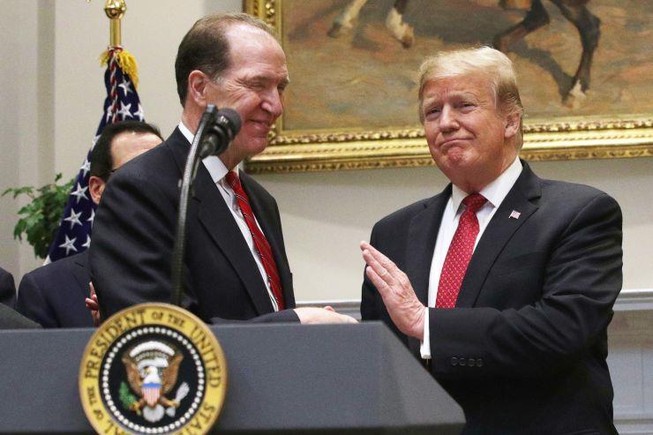 At the press conference in Washington, the International Monetary Fund director, Christine Lagarde, said that the high debt level and the number of lenders who did not follow international rules would also complicate the issue. debt of a country.
Lagarde confirms: "Both the World Bank and the International Monetary Fund are working together to create more transparency and to identify existing debts, from debt value, debt conditions, to to the repayment term".
A report released this week by the IMF warned that the growing global debt, including governments and companies, is threatening the global economy.