Nearly 300 million Chinese people have returned to work after the Chinese New Year holiday amid companies re-operating and many local governments relaxed travel restrictions that were imposed to stop them from the outbreak of acute respiratory infection COVID-19 spread.
---
So far 18 regions in mainland China have lowered their emergency response to the COVID-19 epidemic and local authorities have eased travel restrictions in the context of the new number of COVID-19 infections in the country. It fell sharply and is now at its lowest level in a month. Meanwhile, the number of new hospital discharge cases per 1,000 people per day has lasted for 19 consecutive days.
According to data from the Ministry of Transport of China, last week was the third week after the long Lunar New Year holidays, an average of 15.8 million passengers returned to the cities to work after returning to their homeland, bringing the total number of returning passengers to 295 million.
According to the TOMTOM positioning technology index, traffic congestion in most of the country's major cities has risen to its highest level since the outbreak of the COVID-19 in the country last month.
The public transport system is also busy with passengers. Of the 33 Chinese cities that have metro lines, only three cities still impose travel restrictions on this vehicle, which is Wuhan City, where disease broke out, Wenzhou City in Zhejiang Province, Jiang, and Urumqu, capital of Xinjiang Autonomous Region in Northwestern China.
According to data from the China Subway Association, an average of 10.2 million passengers use the vehicle each day, up 65.15% from the previous week. In the wake of the companies' resumption of production, top Chinese officials have called on local governments to create favorable conditions to support them such as extending concessional loans and simplifying them.
According to local Chinese officials, in at least 11 regions in mainland China, the rate of resumption of companies with annual sales of over 200 million yuan ($28.73 million) is over 90%.
Whereas, according to the night-time index given by the China Commercial Bank, based on the level of electric light operation at night in 143 industrial parks across the country, the level of is still under 55% as of February 28, compared with a peak of over 80% at the end of last year.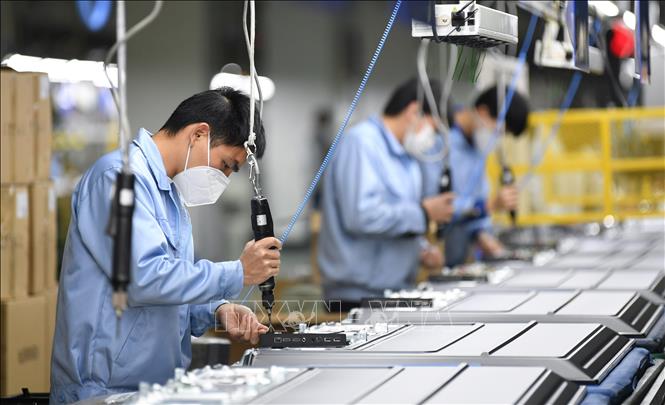 Meanwhile, Ping An Bank forecasted the capacity to resume operation of its 600 customers including small and micro businesses as of February 24, 59%, up from 30% in the week.
According to a survey of 577 companies in China conducted by the European Union Chamber of Commerce (EU) and the German Chamber of Commerce, half of these companies reported a shortage of employees and were close to A third of these are struggling to meet the requirements set by local authorities to prevent the spread of the COVID-19 outbreak.